About Nature's Path Hoof Care / Rebecca Wyatt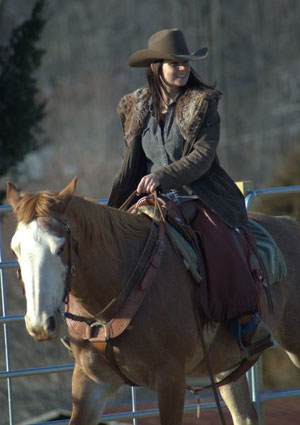 Experience
My passions include helping horses heal, training, and the pursuit of equine knowledge. I learn whenever possible, from every possible source. Sometimes, I have to dig deep for that tidbit of knowledge, but it's always been beneficial to practice this philosophy. I enjoy working with veterinarians and other farriers. There is no single solution for any hoof-related problem, and open-mindedness is the key to success. Every horse is unique. Therefore, every equine requires a personalized approach.
My clients include horses that are recovering (and have recovered) from founder, navicular syndrome, navicular disease, seedy toe, white line disease, "mystery" lameness, and imbalances resulting from poor trimming and/or shoeing practices as well as imbalances of the body. I also take a special interest in donkeys, mules, and gaited horses, including breeds such as Tennessee Walking Horses, Paso Finos, Foxtrotters, and more. Bring me your most puzzling cases, and I will do my best to help you find a solution.
I enjoy getting to know a variety of equines - personality, wisdom, and sense of humor. Well-mannered draft horses are welcome.
Service Area
I work out of Wilmington, NC (residing in Carolina Beach). Generally, if expenses are covered ($1.50/mile one-way from 28428, as well as overnight accomodations when necessary), I will consider traveling to your location.
Please contact me with any questions and I'll be happy to help you in any way I can. Email consultations are also available.
Join me for additional case studies and discussion on Facebook at Nature's Path Hoof Care.